Overview
Put your department ahead of the technology curve

By combining the proven breadth and performance of the Vivid* product line with the cSound* powerful, software-based beamformer image reconstruction platform, the Vivid S60 takes ultrasound to a whole new level – delivering excellent image quality at an affordable price.

Compared to many conventional scanners, the system acquires more information up front, achieving consistent data across a wide variety of patients while enabling many valuable quantification tools and workflow enhancements that support efficient and confident diagnosis.
Among the many ways Vivid S60 with cSound performance elevates patient care:

Excellent visualization quality in 2D, color flow, and Doppler
Excellent spatial resolution and detail
New capabilities including automated quantification of the LV
cSound
Faced with diverse body types and complex medical issues, many conventional ultrasound systems too often yield non-diagnostic exams that may hinder the efficiency of coordinated care. Recognizing this challenge, GE has taken cardiovascular ultrasound to a higher level with a new imaging platform called cSound*.
Visualization
Crisp imaging. Deep views.
Experience the exceptional 2D image quality powered by cSound*'s advanced, software-based image reconstruction and graphics. Additionally, view detailed images of the heart for assessment and diagnoses in the echo lab.
Adult Echo Color Doppler - The 3Sc phased array cardiac probe combines acoustic amplifier technology and an advanced heat dissipation regime to provide ultra-wide bandwith and high-end image quality.
B-Flow is a digital imaging technique that provides real-time visualization of vascular hemodynamics using techniques to boost blood echoes.
Neonatal Head Imaging - Optimized for the neonatal head, the 6S-D provides excellent resolution and penetration.
Quantification
Define treatments
Quantification with Vivid* S60 is all about helping providers evaluate and address cardiovascular issues. Count on a full suite of simple, intuitive tools to support your work.
Auto EF - Based on a 2D-speckle tracking algorithm, assists in measuring the most commonly used parameter to describe the LV function
Automated Function Imaging (AFI) - Assess and quantify left ventricular wall motion at rest, calculating a large set of parameters.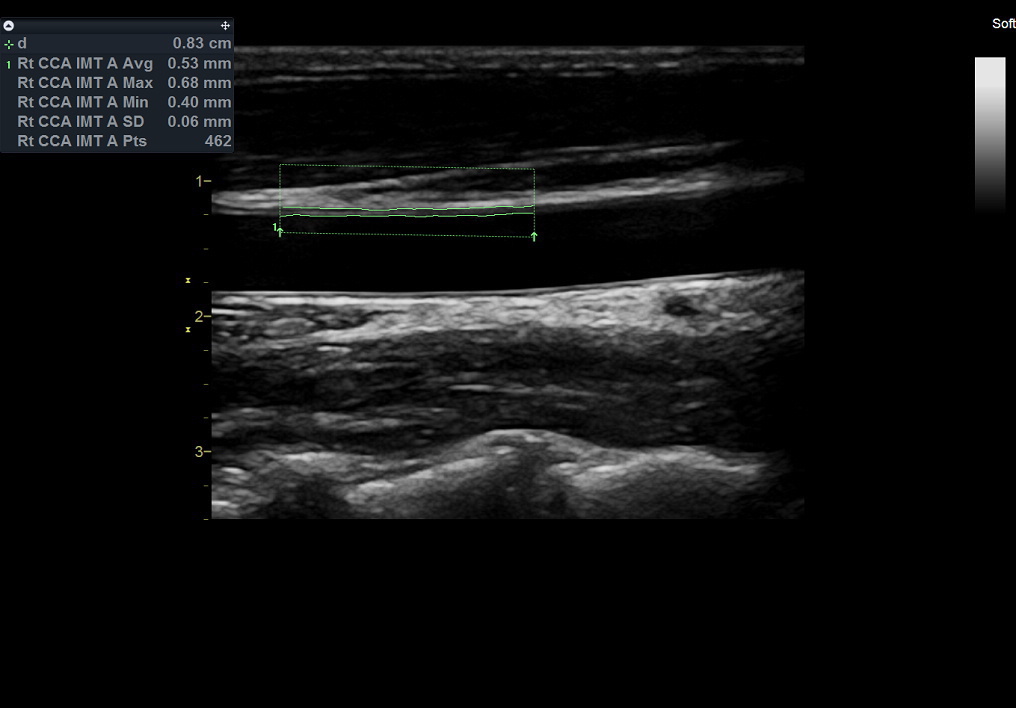 2D IMT Measurement is fully integrated with the measurement package, worksheet, archiving and reporting functions to help support uninterrupted workflow.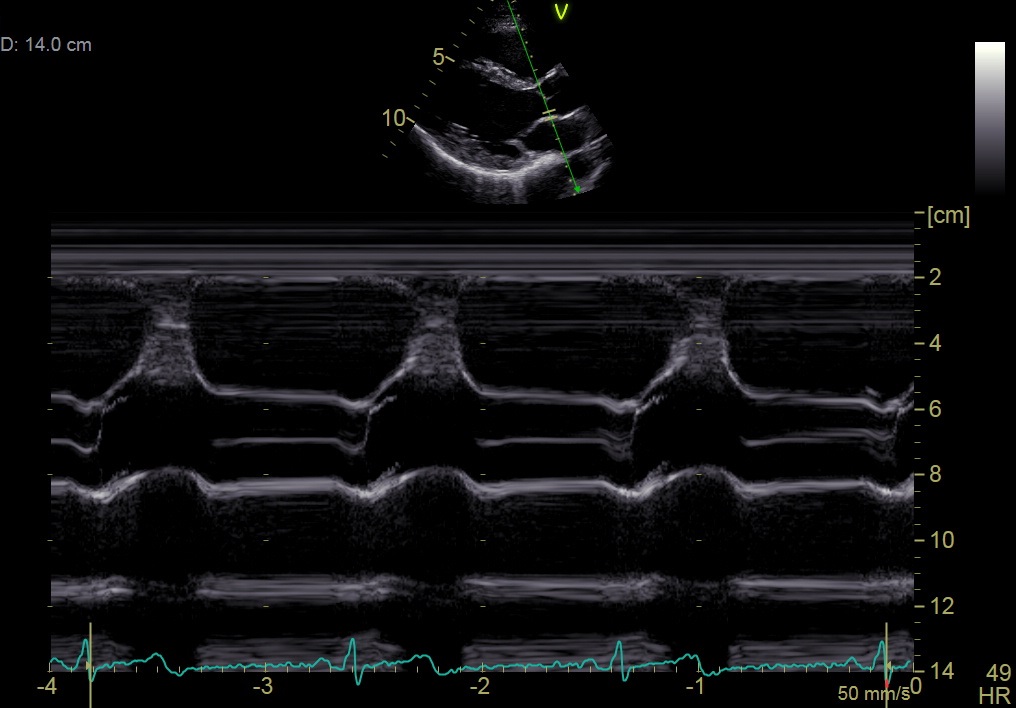 Anatomical M-Mode helps you make on-axis measurements, even in non-standard planes, and also supports the LV wall-motion assessment in apical views.
Workflow
Streamlining your exams
Vivid* S60 with cSound* performance empowers your team with a variety of efficient tools. You'll find it easy to achieve consistent information across a wide variety of patients. And how tools like the ability to quantify wall motion abnormalities can help you diagnose. You'll also appreciate the simple tablet-like experience of the Image Manager and configurable interface.
User Interface - You'll feel right at home with the full touch panel functionality and easily configurable interface.
SmartStress - A stress package with memory buffer offers pharmaceutical, treadmill and bicycle stress exam protocols, with user-configurable templates and shuffle mode.
Ergonomics
Designed for reliability and ease of use
Flex Fit – Adjust control panel and monitor for comfort and convenience
Easy mobility with smart standby
Small footprint
12.1" touch screen
19" LED monitor with articulating arm
Connectivity
Image and Measurement Transfer

Raw data and all measurements (including customized) from Vivid™ Systems
DICOM** and public DICOM SR from 3rd party

EchoPac Post- Processing

Full access to GE raw data
Access to all Vivid measurement tools
Review, post -process, and measure using AFI, Wall Motion Scoring, etc.

Image Management

Store and review cine loops and static images
Measure
Annotate
Export
Send to/Retrieve from Long Term Storage

Reporting

Create clean, comprehensive, easy-to-read reports
Complete reports faster with quick report templates
Report templates for TTE, TEE, Stress, Vascular
IT Integration

HIS Interface (HL7)
Patient Data
Orders
EMR Interface (HL7)
Report Text
Formatted report (Adobe PDF**)
PACS Interface (DICOM)
Export
Long term Archive


Services and Support
Service. Support. Solutions.
Count on GE to help optimize the performance of your vital ultrasound assets. Our maintenance service offerings all deliver one thing — confidence.
Vivid Club

You're invited to join the club.

We invite you to join the Vivid Club, a network of thousands of fellow Vivid ultrasound users. Club membership gives you access to many tools and resources which are only available to members, helping you experience the full power of your Vivid ultrasound system. Members are regularly informed about developments in Vivid ultrasound technology and provided with special offers and opportunities which are announced on the club's own Vivid Club website.

The benefits of club membership are many:

Information on new products and offers
Educational offerings & online trainings
Application tips & tricks
White papers & user guides
Clinical image gallery

If you are not a member, consider joining today to begin taking advantage of these outstanding tools.

Vivid Club