Benefits

Features:

Moveable 15'' touch ventilator display screen with CARESCAPETM inspired user interface for the unified Carestation user experience.
ecoFLOW provides information that may help clinicians maintain their desired inspired oxygen concentration during low and minimum flow anesthesia.
ecoFLOW for visualizing agent consumption and help in mitigating wasteful over delivery of fresh gas flow.
User configurable 'Quick Picks' for rapid selection of FiO2 and total flow combinations.

ecoFLOW Benefits:

For the Patient: Helps your patient care with inspired oxygen target concentration data.
Economical: Using less agent means spending less money, which can have a positive impact on your bottom line when waste gases are reduced.
Ecological: Efficient, low flow can help reduce agent and gas waste.

Exceptional Design:

Central brake
Top shelf mounting rails
Metal work surface
Movable display arm for inbound and outboard positioning
Two or three vaporizer positions
Bi-level work surface illumination

Technology

With time-saving quick pick choices, flat menus and tunneling alarms, the Avance CS² can help you deliver precise care with a personal touch every day.

Quick Picks:

Configurable quick picks for FGF settings
Combination quick picks (O2% and FGF )

Alarm Management:

Tunneling Alarms guide the clinician to address alarms and make adjustments with a single touch.
Primary limits of chosen parameters regrouped in the first alarm set up tab

The Advanced Breathing System (ABSTM) and Integrated Gas Monitoring technology are key components of GE's platform approach to anesthesia delivery.

Advanced Breathing System (ABSTM):

Compact breathing system specifically designed for low flow to help provide fast gas kinetics for rapid wash-in and wash-out
Continual fresh gas flow with fresh gas flow compensation during mechanical ventilation
CARESCAPETM Monitors

When it comes to patient care, your monitor should be as adaptable as you are. Keeping data flowing is critical and quality care begins with accurate, timely data. CARESCAPE modular monitors can help you adapt to your patient's needs, helping you improve patient flow, better manage staff workload, and deliver consistent quality care across the perioperative environment.

You can count on:

Proven reliability and data accuracy - A legacy that combines the two great traditions of Datex-Ohmeda and Marquette Electronics.
Improved data access - Acquisition and analysis algorithms-along with other clinical intelligence accessible right at the bedside-support informed decisions that can contribute to better clinical outcomes.
User-friendly interface - Intuitive and easy to use, CARESCAPE modular monitors can help reduce training costs, and allow you to focus more on the patient and less on technology.
Connectivity - Easy connectivity to other hospital data takes pressure off your IT staff. CARESCAPE modular monitors leverage the networks you already use, bringing hospital applications to the bedside for clinical decision support.
Network compatibility - A real-time, always-on network backbone ties CARESCAPE modular monitors together for more connected, timely care.
Low-cost integration - CARESCAPE modular monitors have been designed to leverage your existing monitoring network without the cost and disruption of a full system replacement.
Maximize uptime - Software can be changed quickly and monitors can be serviced remotely, helping to prevent outages and improve uptime.
Easily configurable monitors - CARESCAPE modular monitors' ease-of-use reduces complexity across the hospital to help ensure more consistent care and enable staff to work more productively.
Remote serviceability - CARESCAPE modular monitors can often be easily serviced by our technicians remotely, so you can be up and running faster.
Tour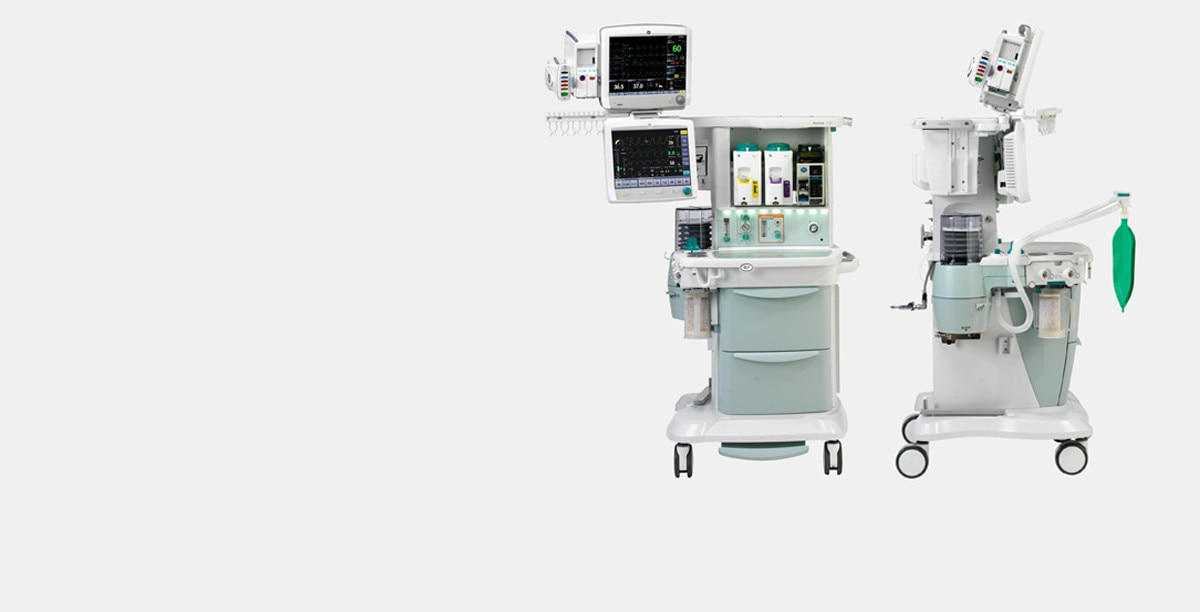 WIPRO GE HEALTHCARE PVT LTD
No. 4, Kadugodi Industrial Area,
Bangalore 560067,
Karnataka, India
CIN: U33111KA1990PTC01606
Grievance Officer: Nestor J. Rivera
Chief Privacy Counsel/Officer, GE HealthCare