Vscan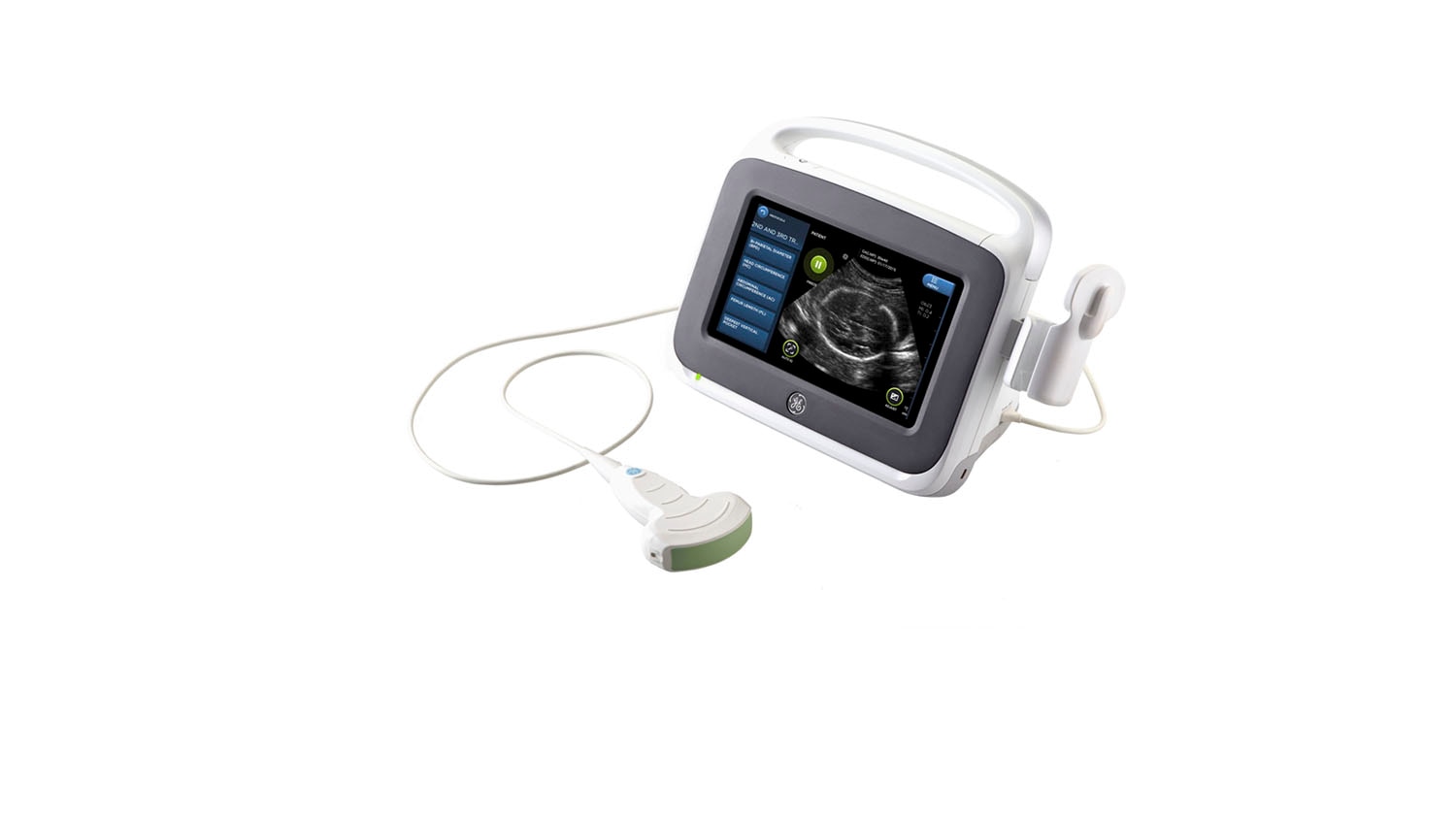 Our Commitment
Maternal and newborn health remains one of our most pressing priorities
From the Millennium Development Goals (MDGs) to the Sustainable Development Goals (SDGs), global progress is being made. Yet many countries still need to reduce pregnancy-related mortality.
To help meet this need, GE made a commitment to the UN and invested our global R&D capabilities to develop essential technologies well suited for low-resource settings.
Vscan AccessTM is an innovative ultrasound device designed to help primary health workers assess pregnancy risks early and expand quality care to mothers who need it most.

With Vscan Access, midwives, paramedics, clinical officers, and general practitioners have the means to:
Conduct examinations that may result in the early detection of potentially life-threatening pregnancy complications
Estimate gestational age and delivery date to help better plan and manage deliveries compared to manual exam methods
Guide the critical "keep or refer" decisions over the course of antenatal visits
Wirelessly transfer data to patients, referral facilities or remote experts
Evidence
An intervention with demonstrated impact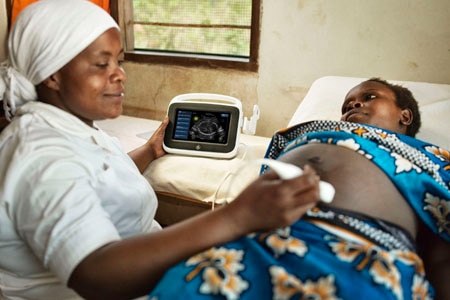 GE has collaborated with governments, academic researchers and non-governmental organizations to assess the maternal health impact of ultrasound use in primary care facilities.
According to findings of peer reviewed literature, ultrasound can:
Empower midwives with basic obstetric scans. In rural Zambia, midwives1:
Became competent in basic obstetric ultrasound, with high accuracy in qualitative clinical assessments
Retained skills for up to 6 months
Mobilize mothers to seek four or more antenatal care (ANC) visits. In Uganda, ultrasound implemented in a primary care facility led to2:
A 72% increase in total antenatal care visits

A fourfold increase in women attending four or more ANC visits
Improve clinical decision-making and pregnancy management. When ultrasound was available to midwives in Zambia3:
The clinical management of 17% of obstetric cases was changed, particularly patients with malpresentation and multiple gestations
References:
1.Kimberly, et al, 2010. Focused Maternal Ultrasound By Midwives in Rural Zambia. Ultrasound in Med. & Biol., Vol. 36, No. 8, pp. 1267–1272, 2010. Qualitative clinical measures included: multiple gestations, placenta location, fetal presentation.
2. Ross, et al, 2013. A Low-Cost Ultrasound Program Leads to Increased Antenatal Clinic Visits and Attended Deliveries at a Health Care Clinic in Rural Uganda. PLOS ONE | 1 October 2013 | Volume 8 | Issue 10 | e78450
3. Kimberly, et al, 2010. Focused Maternal Ultrasound By Midwives in Rural Zambia. Ultrasound in Med. & Biol., Vol. 36, No. 8, pp. 1267–1272, 2010
Appropriate Technology
A breakthrough in appropriate technology
The World Health Organization (WHO) estimates that 70% of medical equipment designed in developed nations does not work in developing world facilities.1
To address this challenge, GE sought to rethink ultrasound from the ground up. Insights from patients, midwives and Ministry of Health officials guided the human-centered design of Vscan Access. The result is a human-centered design distinguished by: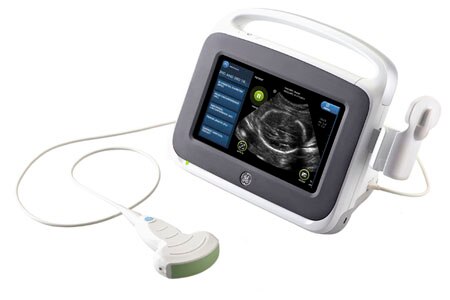 Simplicity
Making Vscan Access easy to learn and use is at the heart of the design.
Durability
Weighing less than 2 kilograms, Vscan Access is made to move and built to last in tough environments.2
Clinical Utility
Vscan Access has innovative apps to educate mothers and increase referrals.
Affordability
The low price of Vscan Access can enable Ministries of Health to achieve national scale-up.
References:
1.Expert Rev. Med. Devices 4(6), 759-763 (2007)
2.Reference the Vscan Access User Manual for supported environmental conditions.
Integrated Program
A local team ready for scale-up
With every Ministry of Health, GE stands ready to co-create a local framework for progress in maternal and newborn health.
Not just a product – a multi-faceted program.
GE program managers will collaborate with you to help support successful deployment of Vscan Access.
Training: education offerings may facilitate train-the-trainer courses, customized curricula, and training of frontline health workers.1
Service: local service support with three-year comprehensive coverage.

Not just ultrasound – technology for the continuum of care.
Sustained improvement to maternal and newborn health is your goal and ours. GE's technology portfolio can help Ministries of Health add capabilities such as incubators, infant warmers, anesthesia, and phototherapy devices to help close the continuum with high-quality care.
References:
1. Content and delivery to be performed by third party provider.
Product availability may vary by region or country country. Please check with your local Sales Representative.
Not for sale in the USA. Not cleared by the FDA.
Bluetooth® is a trademark of Bluetooth SIG, Inc.