Overview
Put your department ahead of the technology curve
By combining the proven breadth and performance of the Vivid product line with the cSound* powerful, software-based beamformer image reconstruction platform, the Vivid* S70 takes ultrasound to a whole new level – delivering excellent image quality in cardiac as well as shared service at an affordable price.
Compared to many conventional scanners, the system acquires more information up front, achieving consistent data across a wide variety of patients while enabling many valuable quantification tools and workflow enhancements that support efficient and confident diagnosis.
The many ways Vivid S70 with cSound performance elevates patient care:
Excellent visualization in 2D, color flow, and Doppler and 4D formats
Excellent spatial resolution and detail
New capabilities including automated quantification of the LV and MV
cSound
Faced with diverse body types and complex medical issues, many conventional ultrasound systems too often yield non-diagnostic exams that may hinder the efficiency of coordinated care. Recognizing this challenge, GE has taken cardiovascular ultrasound to a higher level with a new imaging platform called cSound*.
Visualization
Exceptional 2D TTE
The Vivid* S70 quickly brings you quantifiable information across a wide variety of patients – even those with body types or conditions that make them difficult to scan. GE's XDclear* probe technology pairs with our new imaging platform to capture data from every channel in the probe.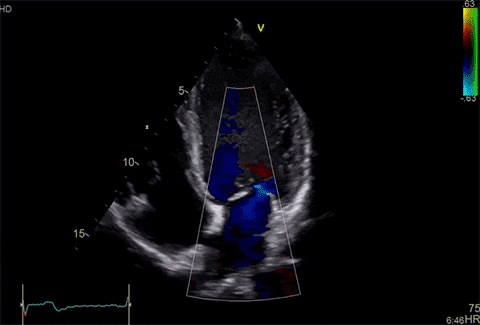 Adult Echo Color Doppler - The M5Sc phased array cardiac transducer merges matrix array with high-performing XDclear technology and provides ultra-wide bandwidth and superb image quality.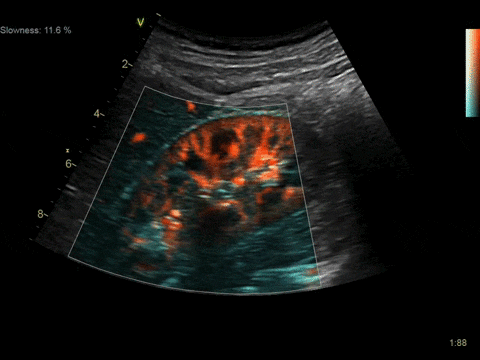 B-Flow is a digital imaging technique that provides real-time visualization of vascular hemodynamics using techniques to boost blood echoes.
Exceptional 4D TEE
4D TEE is simple, quick and clear for imaging in the echo lab, cath lab and OR.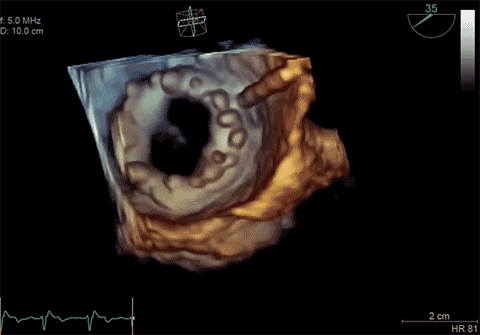 4D TEE supports invasive surgical procedures.
Quantification
Define the care path
Quantification with Vivid* S70 is all about helping providers evaluate and address cardiovascular issues. Count on a full suite of simple, intuitive tools to support your work.
Auto EF - Based on a 2D-speckle tracking algorithm, assists in measuring the most commonly used parameter to describe the LV function.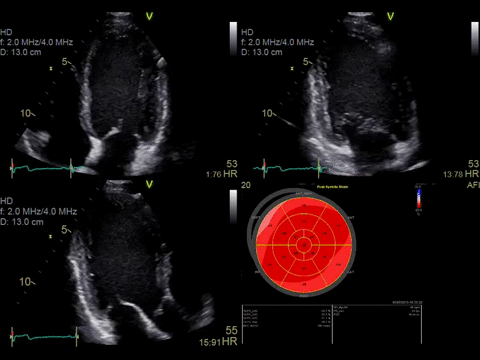 Automated Function Imaging (AFI) - Assess and quantify left ventricular wall motion, calculating a large set of parameters.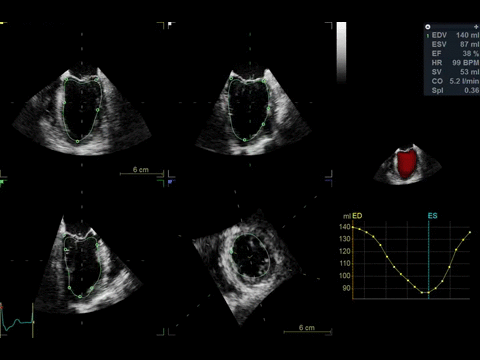 Auto LVQ - Adapted to work with the full volume data sets acquired with the 4D TEE transducer, 4D Auto LVQ for TEE brings you a fast, easy, two-click method of placing points which defines the initial endocardial border. This quantification tool provides you with a graphical output of pure 4D volume data using a mesh-based surface-tracking model.
Workflow
Streamlining your exams
Vivid* S70 with cSound* performance empowers your team with a variety of efficient tools. You'll find it easy to achieve consistent information across a wide variety of patients. And how tools like the ability to quantify wall motion abnormalities can help you diagnose. You'll also appreciate the simple tablet-like experience of the Image Manager and configurable interface.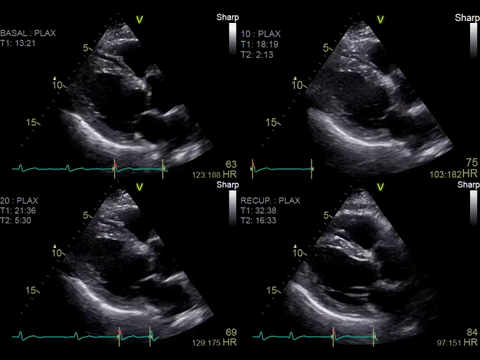 Smart Stress - A stress package with memory buffer offers pharmaceutical, treadmill and bicycle stress exam protocols, with user-configurable templates and shuffle mode.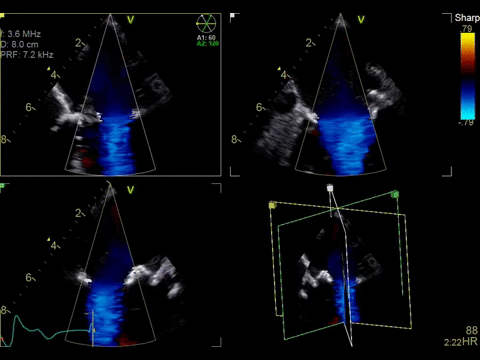 Triplane Imaging lets you image three planes from the same heartbeat, with high temporal and spatial resolution.
4D TEE
With TEE procedures growing, so is the need to find ways to achieve the benefits of 4D imaging without compromising productivity. Powered by cSound, 4D TEE is simple, quick and clear on the Vivid S70. View precise images of the heart during assessment and diagnosis in the echo lab. Confidently steer image-guided procedures in the cath lab. Support invasive surgical procedures in the OR.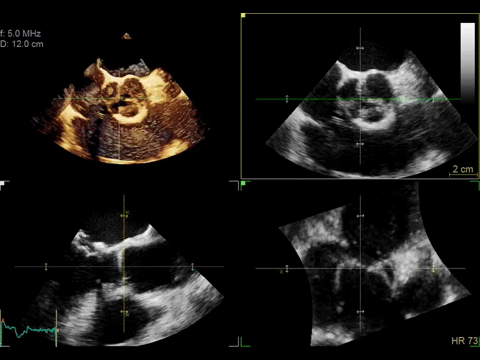 FlexiSlice - Easily switch from volumes to slices and back in live or replay mode. Extracting 2D slices from 4D volumes can be a complicated process. FlexiSlice is an intuitive, interactive tool for obtaining many 2D or render views in either live or replay mode. With FlexiSlice, you can slice in any direction, and easily select a slice view to be projected as a render image.
Ergonomics

Designed for reliability and ease of use

Flex Fit – Adjust control panel and monitor for comfort and convenience
Easy mobility with smart standby
Small footprint
12.1" touch screen
19" LED monitor with articulating arm

Connectivity

Image and Measurement Transfer

Raw data and all measurements (including customized) from Vivid™ Systems
DICOM** and public DICOM SR from 3rd party

EchoPac Post- Processing

Full access to GE raw data
Access to all Vivid measurement tools
Review, post -process, and measure using AFI, Wall Motion Scoring, etc.

Image Management

Store and review cine loops and static images
Measure
Annotate
Export
Send to/Retrieve from Long Term Storage

Reporting

Create clean, comprehensive, easy-to-read reports
Complete reports faster with quick report templates
Report templates for TTE, TEE, Stress, Vascular

IT Integration

HIS Interface (HL7)
Patient Data
Orders
EMR Interface (HL7)
Report Text
Formatted report (Adobe PDF**)
PACS Interface (DICOM)
Export
Long term Archive


VividClub

The VividClub is a network of Vivid system users, all of whom are dedicated to clinical excellence in cardiovascular ultrasound diagnostics. As a member, you'll benefit from being part of a dynamic community of professionals, and have the opportunity to share experiences and practices with your fellow clinicians throughout the region.

Membership is free, and all the club benefits are yours, free of charge.

Your personal benefits:

Invitation to User Days
Access to a dedicated members' area (Lounge) at congresses
Personalized mailings and newsletters
Special offers for Club members

Join the VividClub today.