Image quality makes all the difference
A limitless platform for now and the future

Revolution Apex was engineered to take the "uncompromised" vision of the Revolution CT platform one step further. Not only does it give you access to the best in coverage, spatial resolution, temporal resolution and spectral imaging capabilities in one system, the power of the Quantix™ 160 Tube elevates each of these attributes to the next level of performance. The result is a platform with the limitless performance you need to achieve outstanding image quality for current and future patients.

The benchmark of image quality for every image

The combination of a new tube and image reconstruction technology takes an uncompromised platform even further by supercharging each of the core image quality attributes. Revolution Apex provides you with the image quality you need to make a powerful first impression every time.

Premium clinical solutions for challenging clinical cases

The true testament of CT engineering is to make something work beyond the ideal patient under ideal circumstances. With software and hardware designed to truly work together, Revolution Apex provides the best image quality not just for the ideal patient, but
for every patient.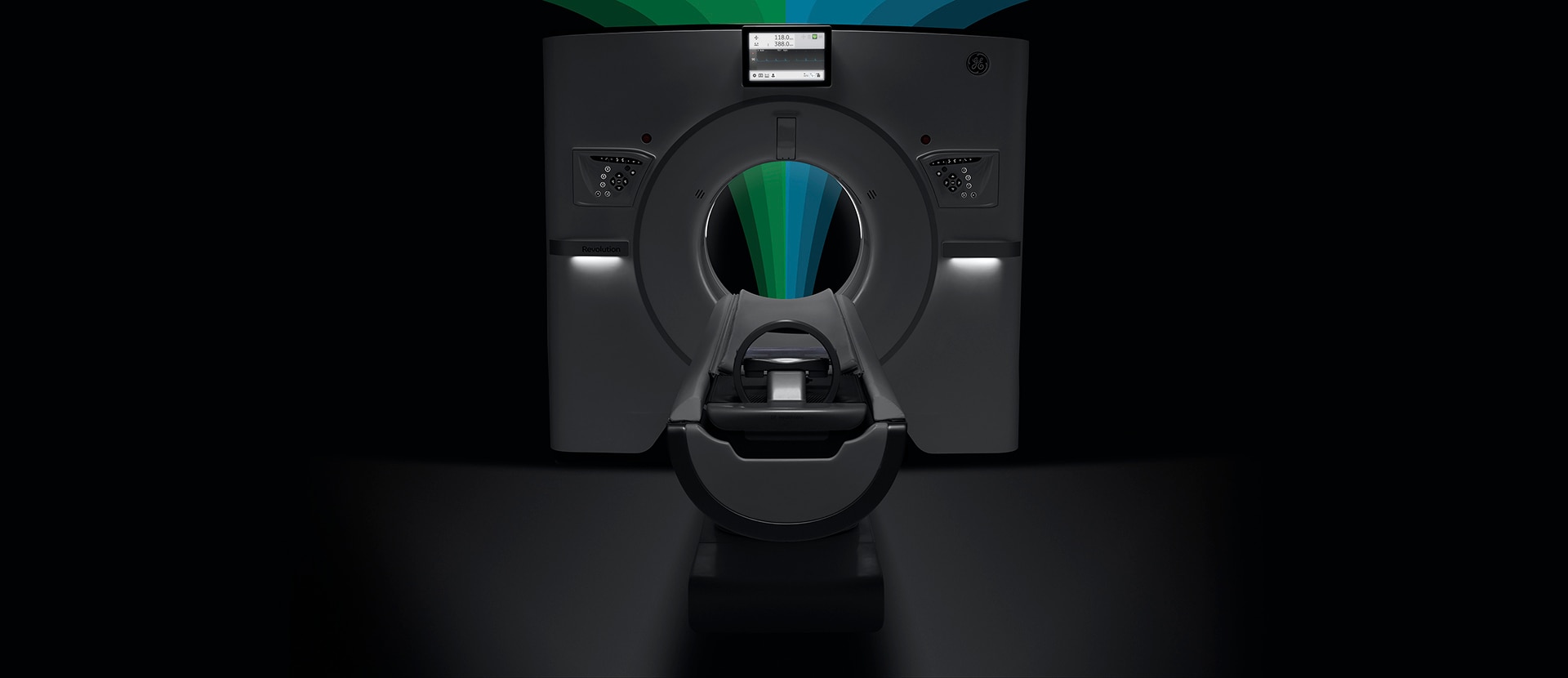 A limitless platform for now and the future
An elegantly practical design
Quantix™ 160 Tube
Taking CT to the next power
TrueFidelity Images
A futuristic take on classic image reconstruction
With great power comes great image quality
Introducing Smart Subscription*
A CT that keeps getting better
The benchmark of image quality for every image
Elevate every image to a powerful first impression
"Excellent CNR, lesion delineation, with improved texture and no plastic appearance in the image."

"Reduced noise in deep learning cardiac imaging allows for reduction in kVp while maintaining image quality."

Runoff at 80 kV for enhanced vessel visualization.

Non-contrast chest CT with clear depiction of lung collapse with fibrosis and infection.

"This is what a head CT image should look like and never did, even in the high dose era. Less noise, fewer artifacts and a pleasure to interpret."

CTA Chest Aortic stenosis at 70 kV and 13 mL of contrast for a 3 year old.
1-beat cardiac. At any heart rate.

CT TAVI Planning. Even for patients with renal insufficiency.

Uncompromised image quality. Even for over-obese patients.

Low-dose chest CT. Within one second.

Metal artifact reduction. Both in single energy and dual energy.

Ultra-low dose screening. Without compromising on detail.